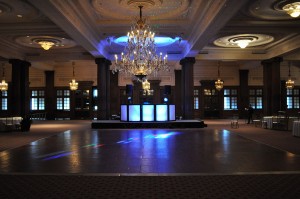 Beat by Beat Entertainment is a professional DJ company which accommodates any type of event. Founder, Fran Wurster, had a vision when he launched his company in 2011. His vision was to create a company that focused on the two most important and surprisingly overlooked aspects of a DJ's job- the client and the music. With this simplistic approach in mind, he has built his company around the standard of quality, experience, and professionalism.
What separates Beat by Beat from other DJ companies is the ability to adapt to a wide variety of different party atmospheres, while maintaining close attention to detail throughout the party process. We are sensitive to each client's specific needs and realize that each event is not about us- it is about creating an unforgettable time for our clients and their guests. The bottom line is that we are in this business because we love people and we love music.
Beat by Beat Entertainment is a company you can trust – highest quality professionals at an affordable price. We will listen and cater to your every need. We take pride in each and every job we do, and are defined by the quality and attention we bring to our work. We are willing to dedicate time and effort to your event. This commitment starts before any agreements are made, and we will be happy to meet with you to answer any questions you may have.
Thank you for considering us for your event!